Women's Shamanic Journey Sessions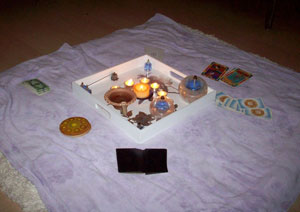 In these Divine Feminine Shamanic Journeys you will be opening the portals to hidden mysteries, wisdom, and knowledge. Its purpose is to connect you with Shamanic spirit teachings, help you find your Inner and Spiritual teachers, and assist you in incorporating the knowledge and wisdom of the Mysteries.
When we first meet in a Session, we'll talk for a bit about what is happening for you and what kind of work you want to do and look at the teachings and teachers you are seeking, the Mysteries you are contemplating in your life now, and the purpose of your work with the teachings. What we discover and where our talk takes us will guide your Journey work.
Your Divine Feminine Shamanic Journey Session may include:
Soul Essence Retrieval, Remembering, and Soul Merging Healing Soul Wounds and Trauma and other Soul Essence Work

Multi-dimensional accessing

Chakra Work

Energy Balancing

Past life work

Ancestral work

Elemental balancing

Removing energy blockages

Connecting with and making a deeper connection with your Medicine Animal, Animal Guides, Nature and Spirit Guides, Angelic presences, and more

Archetypal merging
You Journey work here will shine light on and give order to sometimes chaotic and murky situations. The intent is to assist you in connecting more deeply with your heart and soul, your inner resources, your spiritual and energetic guidance, and your common sense.
All Women's Shamanic Journey Sessions end with time for you to quietly absorb the work you have undertaken. Our session will conclude with a Debriefing, a Recollection of the information and Guidance you received, a discussion of Integration Work to help you Incorporate your Journey, and I will pass on to you information I have accessed for you.
These sessions take about 2 hours – sometimes a little less and sometimes a bit more. It is best for you to give yourself open time after the session as this will help in your integration of your work done.
Woman is remembering how to work her magic – even in the face of Darkness. When she turns to the Light within she can work miracles. Now is the time of our remembering. The Higher Mind within the Heart links us to the Infinite Wisdom of Creation. It is here that the we will know and remember who we are. It is here that we will act as One. It is here that we transcend the limits of space and time ~ Shannon Port
Book Your Divine Feminine Shamanic Journey Session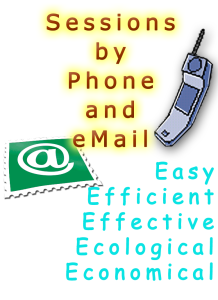 All Divine Feminine Shamanic Journey Sessions are done long distance by phone.
Fee- Session fee is $215 which includes the session work plus two weeks email follow up to assist you in integrating the work.
Registration – To get started, read the Terms of Service and then click the registration button to pay securely with your credit card or Pay Pal.
Or you may contact me for questions, to make your payment, and schedule your sessions.
Register Here:
By making your payment you are committing to a Divine Feminine Journey Session with MaryAnn Copson. Once your payment has been received within a few days you will be contacted by email to schedule your session.
All payments are non-refundable. If you decide not to proceed you will be given a credit that can be used for any Evenstar in-house service. Evenstar credit expires in two years from the date of cancellation or withdrawal.