There are risks and costs to a plan of action. But they are far less than the long-range risks and costs of comfortable inaction.

— John F. Kennedy
An herbal consultation with me is an educational experience during which we will learn which herbs and wellness approaches may support and enhance your experience of health, wellness, and well-being. The resulting Herbal Healing Program will address your vitality and help activate your self-healing resources, helping you to resolve symptoms and reach deeply into physical, emotional, mental, psychological, and spiritual parts of your being to bring about a return to harmonic functioning.
I have been a practicing herbalist for over 30 years working with herbs and healing in a variety of ways to assist people on their journey of health, wellness, and well-being. I believe that herbs are best used as part of your interwoven Web of Healing and advocate that herbs be used together with both conventional and other alternative treatments. Used as such they can have great power and potency for you.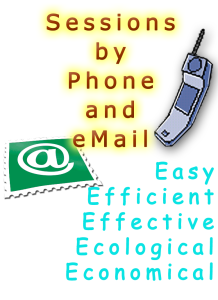 Please remember, I am not a licensed medical doctor and do not diagnose and treat disease. Herbal work we do does not take the place of any contact with an appropriate medical professional and you are responsible to make that connection.
To do a Herbal Consultation, we meet on the phone and do a complete Wellness History for you, spotlighting the problem you would like to focus on, and I will explain to you how herbs may be able to assist you.
I usually will then email you some follow up questions and may ask you to collect some Health and Wellness information (e.g. a diet sheet, etc.). When I receive this information from you, I weave together an Herbal Healing Program for you (this usually takes 10-14 days) and when complete, I will email it to you.
Included in the Herbal Healing Program fee is one month of email follow up to help you start working with the herbs. During this month of email follow up you are invited to ask me questions about your Herbal Healing Program, check in with me weekly by email to assess how you are doing, and we work together to make adjustments in your program if needed.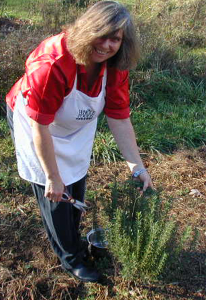 As part of your Herbal Healing Program, I formulate several Herbal formulas for you that are designed to work in concert. These Herbal Remedies may include: Herbal Tinctures; Herbal Oils; Herbal Teas and Infusions; and Herbal Steams, Baths, Compresses, and Poultices – as appropriate for your situation. Recommended herbal products are not included in the Herbal Healing Program fee and are billed separately. Some of these Herbal products you will order through me and some through other herbal suppliers (for which I will give you recommendations).
The fee for the Herbal Consultation, the Herbal Healing Program and the 1 month email follow up is $215. The fee is due at the time of booking your appointment. After I receive your payment I will email you to set up the initial consultation on the telephone.
Depending on the complexity of your issues, several Herbal Healing Programs may be needed over time.
Our Herbal Healing Program will not only be a journey using herbs to help you feel better, but also a journey and exploration as we work with the entire energy dynamic of the herbs for a shift in your wellness consciousness.
To get started
Read the Terms of Service and then click on the button to pay securely with your credit card or Pay Pal.
Or you may contact me by email for questions, to make your payment, and schedule your sessions.
By making your payment you are committing to a Wellness Consultation with MaryAnn Copson. When I get notification of your payment you will be contacted by email within a few days with information on how to get started and to schedule your first session.
All payments are non-refundable. If you decide not to go ahead you will be given a credit that can be used for any Evenstar in-house service.
All Evenstar herbal products are sold without warranty and are individually formulated and packaged specifically for you and as such are not returnable. Descriptive names of herbal products do not imply a medical, curative, or preventive effect and are based solely upon traditional herbal wisdom and unsubstantiated anecdotal evidence. Herbal products are not intended for use in the cure, mitigation, treatment, or prevention of disease.